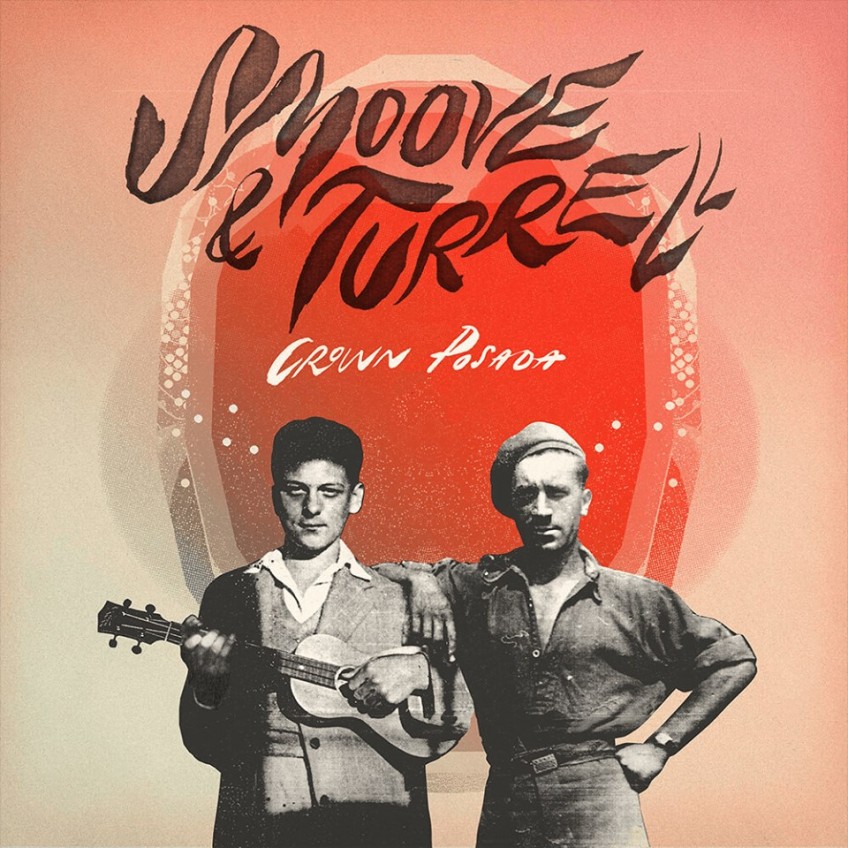 5 Pointz About... Smoove & Turrell
Smoove & Turrell.. un des groupes les plus diffusés sur la radio. Influencé par la Soul, Breakbeat et le Hip Hop, ce groupe composé de 6 membres dont John Turrell (qui a récemment sorti un album solo) et de Smoove. Rencontre : 
#1 Combien d'années d'amitié au sein de Smoove & Turrell ? Et comment le groupe s'est-il créé ?
S&T: Nous sommes ensemble depuis 10 ans, ce qui est incroyable quand on pense à ce qui a débuté comme un simple projet en studio et qui s'est développé en un groupe professionnel qui tourne partout dans le monde! En 2005, je produisais et écrivais en tant qu'artiste solo pour Acid Jazz Records, avant cela, j'étais chez East West Records et à Big Life Records en 1990. J'ai rencontré John Turrell par le biais de sa femme Nicola alors que j'étais étudiant en art à l'Université. 
Nous avons d'abord créé 2 morceaux Hammond et I Can't Give You Up, puis tous les deux avons réalisé qu'il était impensable de ne pas faire un album complet, ce qui a donné naissance à Antique Soul en 2009 sur Jalapeno Records. Le projet a grandi au fil des années et a mûri avec une forte contribution de nos collègues, Andy Champion, Mike Porter, Lloyd Wright, Oscar Cassidy, qui écrivaient et enregistraient de nouvelles idées pour créer ainsi une musique totalement nouvelle, pleine de passion avec ce son si distinctif qui nous est propre.
#2 Comme The Allergies, avez-vous une nette préférence pour le format vinyl?
S&T: J'adore le 45s mais j'aime aussi le format de l'album qui se présente comme un livre qui raconte une histoire musicale.
#3 Toi Steven en tant que DJ, quelles sont tes influences musicales?
Smoove: Le Hip Hop a été mon premier amour suivi de près par le Boogie et le Funk quand j'étais adolescent, mais en ce moment c'est un autre style qui m'excite. J'ai récemment découvert un groupe appelé Knower composé de jeunes musiciens incroyables avec un show rempli d'humour.
J'aime écouter de la musique relaxante quand je suis sur la route, en ce moment j'aime un artiste appelé C Duncan originaire de Glasgow, sa magnifique voix d'église et les chœurs sont époustouflants. J'ai écouté la bande originale de Stranger Things c'est assez terrifiant et paradoxalement très beau. Je trouve que plus je vieillis plus je deviens difficile en matière de musique (rires) !
#4 Un mot sur ton label "Wack Records" et le track "Main Sourced"?
Smoove: Obsessed ! Ce morceau m'a pris 3 mois pour le construire. J'ai failli perdre la tête !
#5 RK: Projets ? 
S&T: Le nouvel album de Smoove & Turrell sur lequel on bosse actuellement !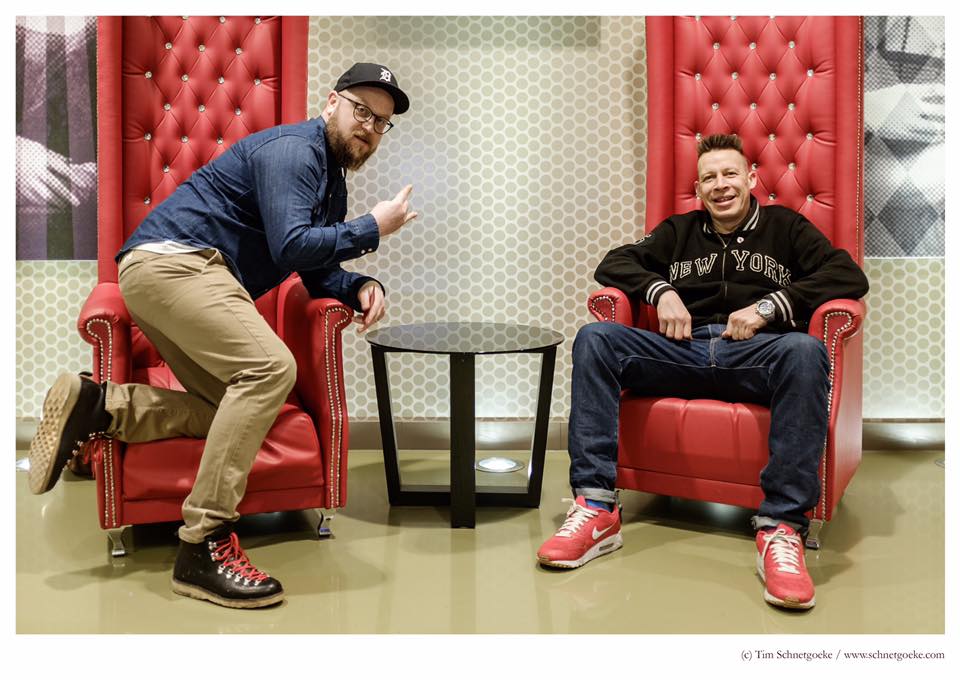 English :
Smoove & Turrell .. one of the most broadcast bands on the radio. Influenced by Soul, Breakbeat and Hip Hop, this group of 6 members including John Turrell (who recently released a solo album) and Smoove. Meet :
#1 RK: How many years of friendship inside of Smoove & Turrell? How did the group create itself?
S&T: We have been together for 10 years which is incredible to think what started out as a studio based project has developed into a full working professional band touring the globe! In 2005 I was producing and writing as a solo artist signed to Acid Jazz records and before that I was signed to East West Records and Big Life Records in 1990. I met John Turrell though his wife Nicola while I was studying Art at University. We initially created 2 songs Hammond and I Can't Give You Up, then both realized it was inevitable that we should create a full album which became Antique Soul in 2009 on Jalapeno Records.
The whole project and grown over the years and matured with the huge input from our fellow band members Andy Champion, Mike Porter, Lloyd Wright, Oscar Cassidy writing and recording fresh ideas and creating totally new music full of passion with our own distinctive sound. 
#2 RK: Like The Allergies, have you a clear preference for the vinyl format ?
S&T I love 45,s but I also love the album format as it's like a book that tells a musical story.
#3 RK: Steven, You as a DJ, what are your musical influences?
Steven: Hip hop was my first Love closely followed by boogie and funk when I was a teenager but these days it's anything that excites me.I recently discovered a band called Knower who are incredibly tight young musicians with a fantastic scene of humor.I like to listen to relaxing music when I'm on the road, at the moment I'm loving an artist called C Duncan he's from Glasgow his beautiful church like vocals are mind blowing.
I have been listening to Stranger Things soundtrack which is very spooky and discordant yet lush. I do find however the older I get the more fussy I feel I'm becoming about music haha 
#4 RK: One word about your label "Wack Records" and the "Main Sourced" track, Steven ?
"Obsessed" ! That track took me 3 months to construct I almost lost my mind! 
#5 RK: Projects, news about Smoove & Turrell ?
S&T: New album in the making right now !...
 ---
"Slow Down" (2011):
 "Crown Posada" from Smoove & Turrell available HERE