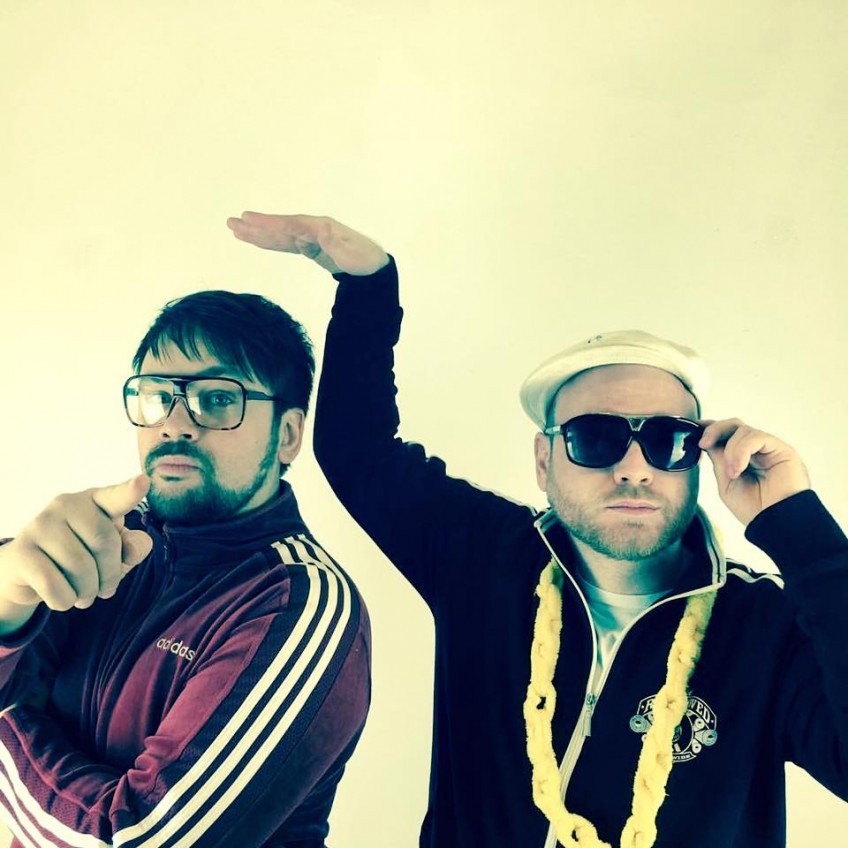 5 Pointz About... The Allergies
#1 Vous avez beaucoup collaboré avec Andy Cooper. Il a la particularité d'être relativement exigeant concernant les Beats sur lesquels il rap. Comment travaillez-vous ensemble en général ?
DJ Moneyshot: "C'est le meilleur. Nous essayons toujours d'élever le niveau en ce qui concerne nos Beats pour lui. Souvent nous lui envoyons un arrangement "brutal", et s'il accroche, ça devient un vraie collaboration du début à la fin et il finit par mettre les mains dans le cambouis comme nous !
Rackabeat: On a fini par le nommer entre nous "Bat Ears"! Le mec ne se couche pas tant que la musique n'est pas bonne. finalement, nous avons appris beaucoup en travaillant avec lui et vous savez ce qu'on dit... 6 oreilles valent mieux que 4. "
#2 Votre album a reçu un accueil chaleureux, pouvez-vous nous en parler ?
DJM: "Il s'appelle Push On et c'est notre deuxième pour Jalapeno Records. On y trouve des influences hip-hop, funk, disco, latin, northern soul ... toutes les bonnes choses. Il y a des Feat. d'Andy Cooper, Dr Syntax et Honey Larochelle. Nous avons essayé de rendre cet album amusant et funky et bon pour les DJs et les auditeurs les plus exigeants. "
R: j'ai toujours entendu dire qu'il fallait donner une suite à un premier album réussi et je pense que nous avons atteint notre but. Il y a beaucoup plus d'instruments de musique et d'artistes en Feat. sur ce disque, nous espérons ainsi le rendre plus attractif pour l'auditeur
#3 Quelles sont vos différentes influences musicales?
DJM: "Golden Era hip-hop, breakbeats et toute la musique funk basée sur les samples de Steinski de The Avalanches".
R: "Bien sûr, nous samplons beaucoup de funk, soul et même du disco. Quelque chose avec un énorme Groove qui fait bouger ton cou rapidement !"
#4 The Allergies préfèrent le format vinyle, si l'on considère le nombre de 45 Tours qui ont été publiés?
DJM: "Vous ne pouvez pas mettre un MP3 sur un mur ou le signer à des concerts, donc nous aimons les 45s! Nous avons toujours géré sur Serato en concert. C'est donc un bon compromis".
R: ""Ouais selon le genre de concert où nous jouons, nous choisissons le Serato au 45s ou même les deux. Il y a beaucoup de choses que vous pouvez faire avec le Serato que vous ne pouvez pas avec un 45 mais il y a un certain ressenti que vous n'avez pas avec le Serato comparé à un 45. La musique c'est la musique, quelque soit le format, nous essayons de ne pas tomber dans un certain « snobisme »
#5 Prochaine étape? (projets, nouvelles, événements, etc.)
DJM: "Album numéro trois, baby! Nous mettons ça en route sur Jalapeno Records. De plus, nous avons une compilation du label pour eux, l'année prochaine pour Bomb Strikes et un 45 sur Nola Breaks. Oh, et notre dernier single extrait de Push On sera "Main Event / Buzzsaw" et vous pourrez bientôt le jouer en 45. "
R: "Oui, nous devons continuer à bosser, il y a du pain sur la planche »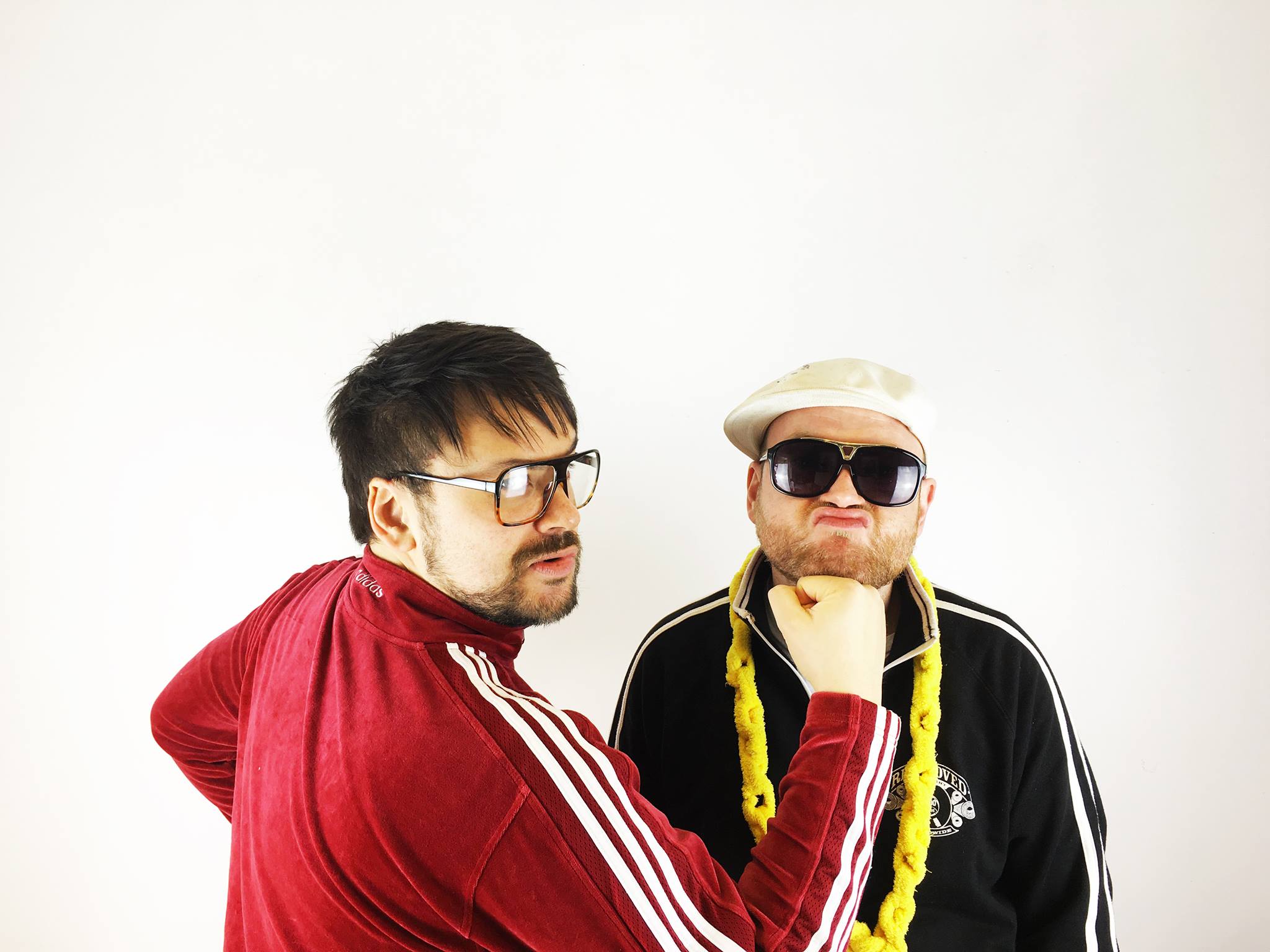 English:
#1 You have collaborated a lot with Andy Cooper. He has the particularity of being relatively demanding in terms of beats. how do you work together in general?  
DJ Moneyshot: "He's the best. We always try and raise our game when it comes to beats for him. We'll often send a rough arrangement, and if he digs it, it turns into a real collaborative back and forth, where he ends up getting his fingers as dirty as we do on it."
Rackabeat: "He has come to be known as "Bat Ears" to us! The man doesn't sleep until the music is just right. We've ended up learning a lot from working with him and you know what they say, 6 ears are better than 4."
#2 Your album has received a warm welcome, can you tell us about it?
DJM: "It's called Push On, and it's our second one for Jalapeno Records. We cover hip-hop, funk, disco, latin, northern...all the good stuff. And it features vocals from Andy Cooper, Dr Syntax and Honey Larochelle. We tried to make it fun and funky, and good for the more discerning DJs and listeners out there."
R: "Always heard to follow on from a successful first album but I think we've achieved what we set out to do. There is a bigger presence of real instruments and featured artists on this record so we hope that makes it more interesting to the listener" 
#3 What are your different musical influences?
DJM: "Golden Era hip-hop, the canon of classic breakbeats, and all funky sample-based music from Steinski to The Avalanches."
R: "Of course we sample a lot of funk, soul and even disco. Anything with a strong groove that makes your neck snap" 
#4 The Allergies prefer the vinyl format, if we judge the number of 7inch that have published?
DJM: "You can't put an mp3 on the wall, or sign it at gigs so we're loving 45s! We still rock Serato at shows, though. So it's a good split." 
R: "Yeah depending on the kind of gig we play, we either choose Serato to 45s or maybe both. There is a lot you can do with Serato that you can't with a 45 but there is a certain feeling you don't get with with Serato compared to a 45. Music is music though, regardless of format, we try not to get to caught up in any snobbery"
#5 Next step ? (projects, news, events etc..)
DJM: "Album number three, baby! We're getting that underway for Jalapeno. Plus, we have a label compilation coming out for them, another next year for Bomb Strikes, and a 45 on Nola Breaks. Oh, and our last single off Push On will be Main Event/Buzzsaw and you can get that on 45 soon."
R: "Yup, we got to just keep pushing on. Watch this space. The grind don't slow." 
The Allergies "Push On" available on Jalapeno Records HERE