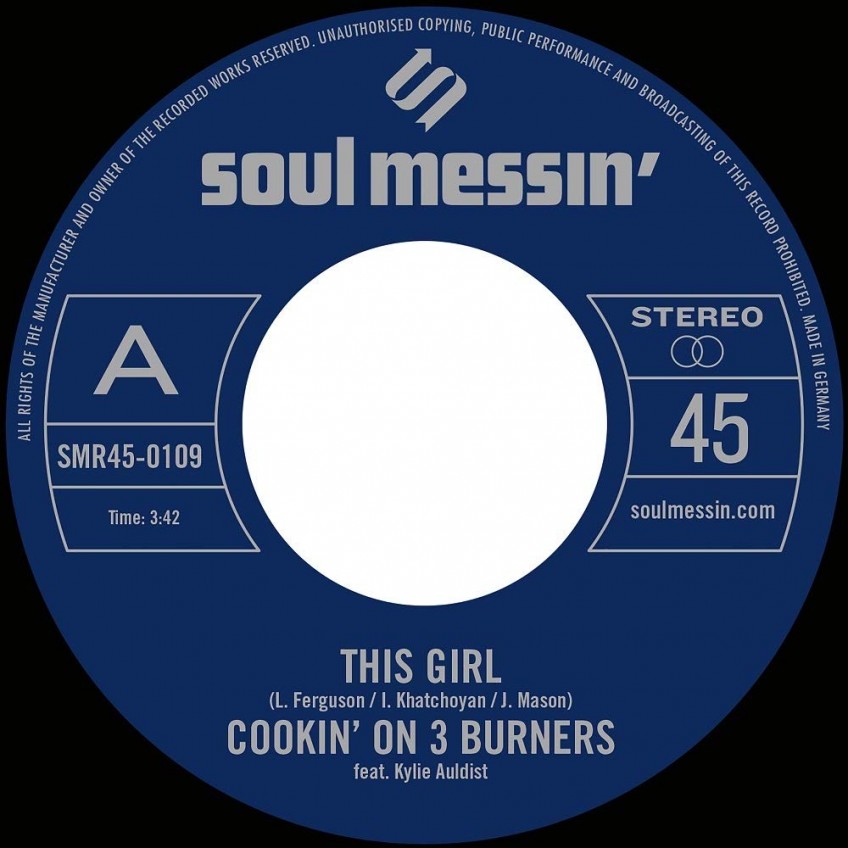 Cookin On 3 Burners : la playlist de Jake pour Radio Krimi
On a demandé à Jake de Cookin On 3 Burners (Australie) de nous filer sa playlist musicale des sons. Des morceaux qui ont influencés le groupe, lui même en tant que musicien. Leur track "The World Is Cold" tourne en boucle sur la radio. Alors pour bien commencer l'année, on vous conseil de découvrir (ou re), les pépites ci-dessous....


Emma Donovan and The Putbacks - Yarian Mitji
Powerful song by our favourite crew outta Melbourne. Written by Ruby Hunter, it's in Ngarrindjeri language from South Australia and translates as 'What is my story?'.
Surprise Chef - Have you fed Baby Huey today?
Masters of the cinematic soul experience, young guns Surprise Chef dedicated this track to caring for their share house cat who's namesake is the frontman of the amazing group Baby Huey and the Babysitters.   
thndo ft. Remi - Numb 
thndo is absolutely killer on this Melbourne neo soul classic, super sweet drop in by magic man on the mic Remi. 
Kaiit - Miss Shiny
Love everything about this Kaiit joint - the lilt of the beat and smooth instrumentation is the perfect backdrop for Kaiit to effortlessly flex her dope style all over it.
Ex-Olympian and Nkechi Anele - Lilac Youth
Liam McGorry's (from bands Saskwatch and Dorsal Fins) awesome solo project is adventurous and boundary crossing while maintaining awesome groovy feels and mighty hooks. 
Karate Boogaloo - Tom's Diner
Instrumental lords Karate Boogaloo released a series of KB Mixtapes on wax and they are all total rippers. Love this banging instrumental cover of the Suzanne Vega early 90s classic
Izy - They Don't Care
Now based in Melbourne after relocating from Cairns, Izy are my new favourite raw neo-soul crew! These guys are the future of funky good times for this country 
Kee'ahn - Better Things
Another amazing emerging First Nations soul artist, Kee'ahn produced this track alongside the mighty Pataphysics  
Fulton Street - Weight of the World
Seven piece powerhouse Fulton Street have a big sound fronted by the deep and fearless vocal stylings of Shannen Wick.
The Bamboos - I Don't Wanna Stop
Ahh yeah, the mighty Bamboos! Featuring soul queen Kylie Auldist and led by the super styling bandleader extraordinaire Lance Ferguson