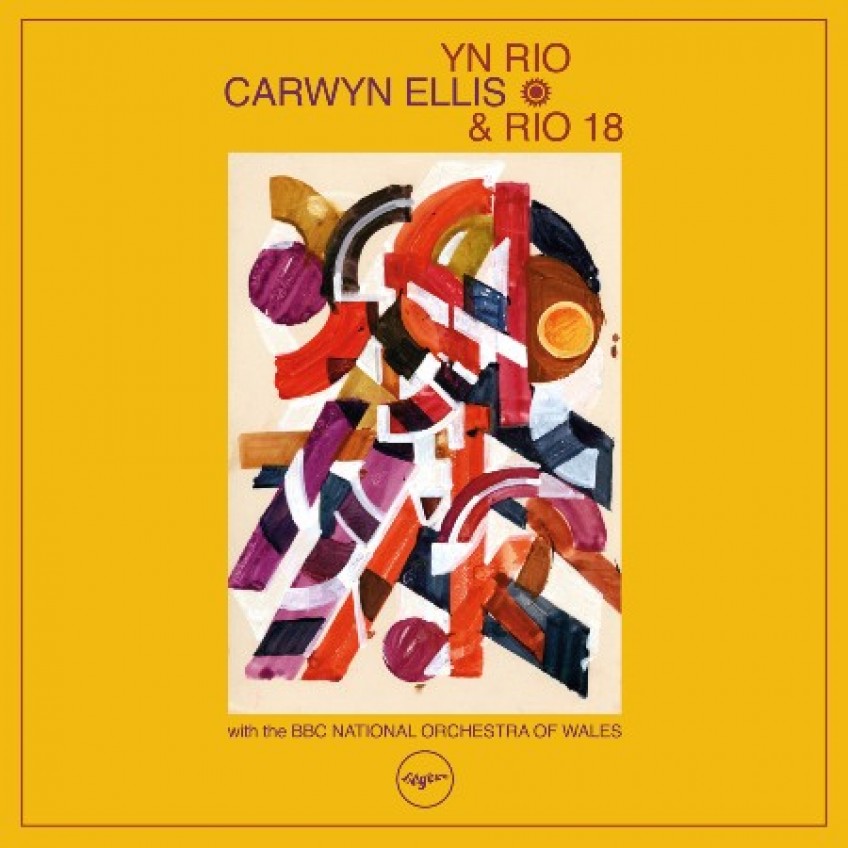 Carwyn Ellis : Sa playlist pour Radio Krimi
Carwyn Ellis (UK / Wales) est une chanteur, compositeur, arrangeur, multi-instrumentiste et producteur. Il est connu comme le leader du groupe alternatif britannique Colorama, aussi comme membre de The Pretenders ou collaborateur de longue date d'Edwyn Collins. Ellis a également enregistré des morceaux à influence Electro sous le nom de Zarelli, sortant un album, Soft Rains en 2015. Il se lance dans son premier projet solo sous son propre nom, Carwyn Ellis & Rio 18.
Un film documentaire sur la réalisation du disque, Carwyn Ellis: Ar Y Cei Yn Rio a remporté le prix du meilleur court métrage en langue galloise au Wales International Documentary Festival. L'album le plus récent du projet Colorama, Chaos Wonderland, est sorti le 31 juillet 2020 tandis que le deuxième album de son projet solo Carwyn Ellis & Rio 18 intitulé Mas est sorti le 26 février 2021.
Alors entre délire Latin Psychédelique, Hip Hop ou Soul Music, il a pris de son temps pour nous balancer sa playlist des morceaux qui l'ont le plus influencé...
01 Unathi by El Michels Affair with Piya Malik
Leon Michels has to be one of the best producers around at the moment, adept at any type of music he chooses. I love Piya malik's voice on this too.
02 Maré by Rodrigo Amarante
This great Brazilian artist (based in Los Angeles) doesn't release many solo albums but when he does, they're essential listening
03 Balada Borracha by Quantic and Nidia Gongora
The first of two Colombian tracks I've chosen, both of which are collaborations. This is just beautiful, as is the album it comes from
04 Pensando en Mi Morena by Meridian Brothers with Conjunto Media Luna
The second Colombian tune. I've been a Meridian Brothers fan for a while now and I greatly admire their main man, Eblis Álvarez - he's a true original. I've discovered Conjunto Media Luna through this brilliant album and I'm their fan now too!
05 Gamma Equulei by Dirty Art Club
This is from the latest EP by the brilliant producer from Charlotte, North Carolina. I love his blend of psychedelic beats.
06 Keep The Hope by Solemn Brigham
Probably my favourite hip hop album from last year. His two albums with L'Orange as Marlowe are absolutely brilliant too.
07 Woman by Little Simz with Cleo Sol
Such a great anthemic groover by an artist in Little Simz who just goes from strength to strength. Cleo Sol's guest appearance just elevates it further.
08 Promises by Cleo Sol
Speaking of Cleo Sol, I think she has one of the most incredible voices in contemporary music. I'm not even exaggerating. I find her voice and her lyrics deeply affecting.
09 Miyama No Kitsune by Masayoshi Fujita
Just beautiful - it's easy to close your eyes and float away with this tune from the wonderful and unique Japanese vibraphonist.
10 Riverfront by Leo Nocentelli
Hard to believe this was on an album which never got released at the time (it was recorded in 1971!), given that it's by a member of the Meters. I guess they were just so busy, that Leo Nocentelli just moved on to other things. I'm so glad it finally saw the light of day last year.