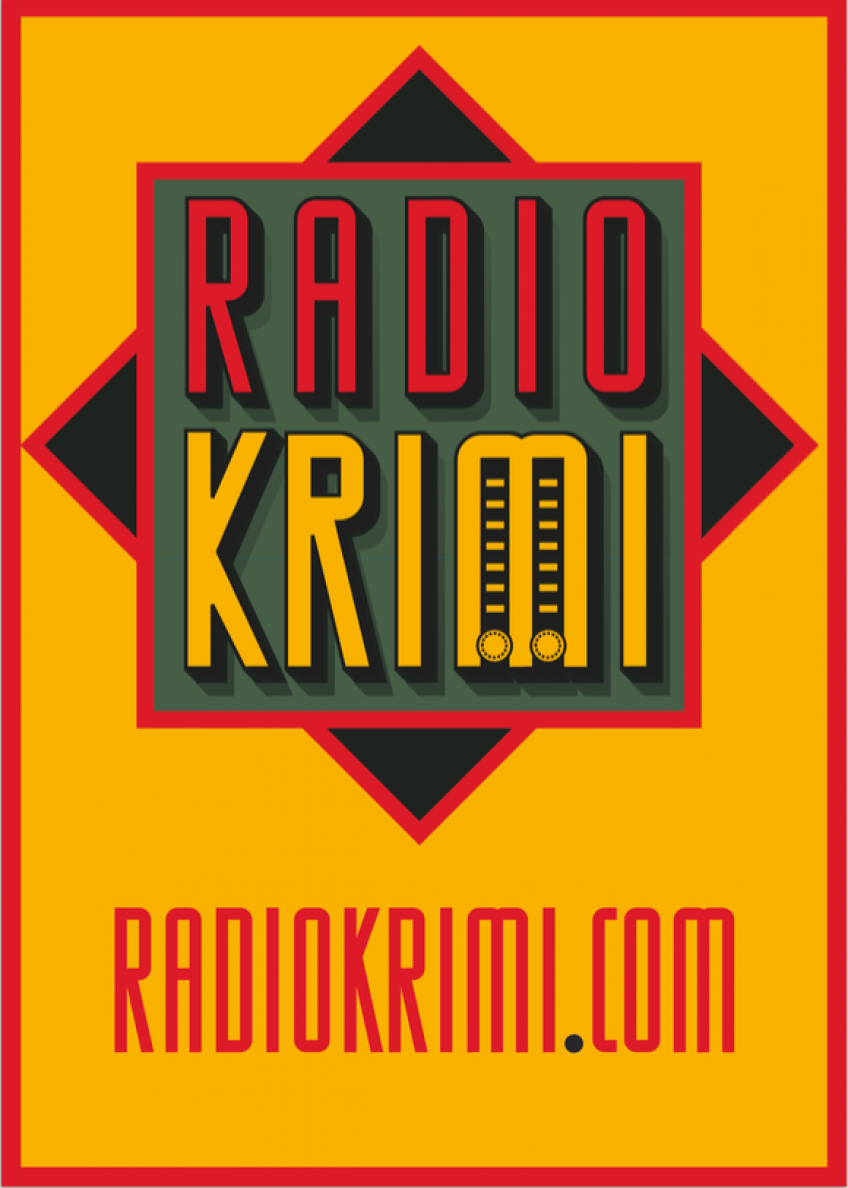 Playlist du 20 Décembre au 4 Janvier 2021
"Meilleure" année à vous tous ! Voici les rentrées dans la programmation de la radio du 20 Décembre au 4 Janvier. Chaque morceau est jouée pendant environ 2 mois à des heures et moments différents : 
Andrew Ashong & Kaidi Tatham - Low Ceilings
DonSmith - Table Ft. Radamiz
Bubaza - Ice Breaker
Pele ft. Rodrigo y Gabriela  - Acredita No Veio
GA-20 - Sit Down Baby
The Organauts - I Feel Love
Nick Waterhouse - Pushing Too Hard
Red Snapper - Truth 1
Ancient Astronauts - Tebamanyi feat. MoRoots
Funky Notes - You Know How Much
Bonga - Kudia Kuetu
Full Flava Ft. Carleen Anderson - Stories (Blue Lab Beats Mix)
Blanka - Give It To Me (Feat Sara Lugo and FP of ASM)
Gold - What About the Child (Original Mix)
Surprise Chef - Deadlines
Busta Rhymes - True Indeed
Polyrhythmics - Zion
Hoyda - Porest
Kiko Dinucci - Febre do Rato
Ghost Funk Orchestra - Queen Bee
Essa - Justice
La Retreta Mayor - Zambo
R-Mean, Method Man & Kabaka Pyramid - Circus
DJ Spinna - Stakes is High (De La Soul)
Liraz - Bia Bia
Passion Coco - Cha
John Holt x Irie Ites - On A Friday Night (Unreleased)
Roha Band - Yetikimt Abeba
Yeahman - Ouloullou (ft. Omar Zidia)
Justine - Still You
Lord Echo - Thinking of You
Freddie Cruger AKA Red Astaire - Serious Drug
Ko Shin Moon - Jamileh
BeTe - Habibi Disco Edits 1
David Walters - Mama (Remastered)
Subatomic Sound System & Screechy Dan - Champion Sound (Roots 7" mix)
Sorg & Napoleon Maddox - Road Less Traveled
BIM (Benin International Musical) - ABOBO
The Perceptionists - Career Finders (feat. Humpty Hump) (Second Hand Audio Refix)
BOOM PAM - Manara (feat. Kutiman)
Kutiman - Maasai
Skeewiff - Soul Bossanova (7 Edit)
Frank Freeman - That Time We Went Holiday By The Lake
Alostmen - Killer Fear Die feat. M3nsa
Tay Solo - Must Be a Reason (Prod. ThatKidGoran)
Mister Modo & Ugly Mac Beer x Crimson Alchemist - Storytelling (Main Version)
Rootz Radicals & UCee - Legalize It feat. Skarra Mucci
Dj Marrrtin - Enta Humpty
Andy Cooper - Stand On Up
TY, Durrty Goodz - The Real Ones
Mercy - Fresh Melody feat. Lo
Transkabar - Saint Gayar (radio edit)
Eddie Skuller - Rock On
SoundByNature - Bringin' The Juice
Calibro 35 - Psycheground
The L.B.'s - Broasted or Fried (45 edit)
J&B Kings - Congo Conga
Memo Pimiento - Momento
Pama International - Love Will Tear Us Apart (Vocal)
RPS Surfers - I Dream Of Naomi (feat. Uzi Ramirez) Instrumental
Vassilis Vassiliadis, Dimitris Xanthakis & Litsa Diamandi - Goodbye (Radio Martiko)
Panos Gavalas & Sofia Kollitiri - Tha fygo kai tha me zitas (Radio Martiko)
Count Lasher - Perseverance (Jamaica)
Village Cuts - Cheza (feat. Mahon Sounds)
Coflo - Warrior Mbube (Coflo make it pump edit)
Zlijay aka Mixmaster Zlee - Na Zadnjem Sjedistu Moga Auta
Olivier St.Louis - Jump The Line
Clive Hunt & The Hit Team - Black Is Blue Mountain's Peak
TravelerZ - Million
Jupiter & Okwess - Bolingo 
Souleance - Aquarelle
Malo Malo x OYOBI - Mi Ritmo (Radio Edit)
The Rev-Lons - Whirlwind
The Belles - Cupid's Got a Hold On Me
Akhenaton - La Cosca (Scribe Remix)
Akhenaton - L'Americano ft. Solo (Assassin) & Napoleon Da Legend
Cut Beetlez - Beef
Cut Beetlez - No More Nice Guys
King Most - Jazzy As Fug
Laurel Aitken - Looking for My Baby
The Labrats - Shake Your Hips EP
Willie Bollinger - Shake Shake Shake
The Regulators - Time Is Rocksteady Tight
Melbourne Douglas - Rude Boy Don't Fight
Prince Alphonso & The Fever - Tune Up Ska
Floyd James & The GTs - Sweet Sweet Soul
Luchito Rodriguez - Vacilon
Genesys - Defense
Mr. Lif, Stu Bangas - The New Normal
Hallellujah Chicken Run Band - Alikulila
Hallellujah Chicken Run Band - Kare Nanhasi (Reissue)
Les Maxel's - Jouer Biguine
Feldub - Fire blazing Feat DANMAN (THE SUBVIVORS Remix)
Protoje - Switch It Up feat. Koffee
Protoje feat. Chronixx - Who Knows
Pat Thomas - Yesu San Bra
Alfredo Linares - Yo traigo Boogaloo (mono)
Alfredo Linares - Cool (mono)
Gizelle Smith - Ruthless Day
Fred Ramirez - Comin' Home Baby
Saigon Soul Revival - Nao Ta Cung Hat (Patchworks Jazz Mix)
Jason Joshua - Language of Love

T'es arrivé jusqu'ici ?? Wow ! Envoi nous un mail à contact@radiokrimi.com avec le mot de passe "Funky Tartiflette" pour t'abonner un an gratos à Radio Krimi (valeur 20Euros). Réservé aux 3 premiers mails.