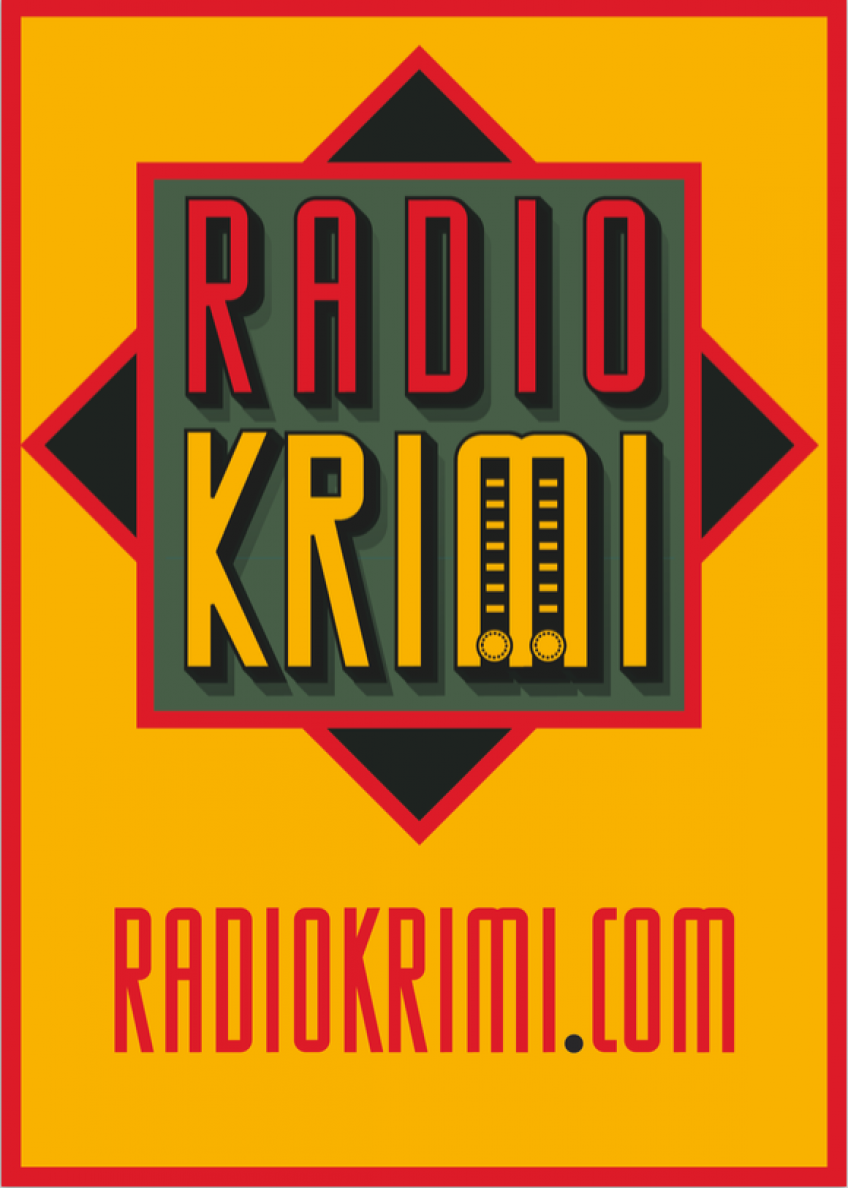 Playlist du 20 Janvier au 5 Fevrier
Bim ! les rentrées dans la playlist de la radio, du 20 Janvier au 2 Février. Chaque titre est en rotation sur environ 2 mois :
The Soul Surfers - Rhythm 2
Vudufa - Baron Samedi Is Here
2nd Generation Wu - We Here Now
Varikweru - Saturday Night (Extended Version)
Tombajazz - The Senate
Red Tail Hawk - King Kong 
Red Tail Hawk - Nasty
Stefano di Battista - The Good, the Bad and the Ugly
Stefano di Battista - Il grande silenzio
The Big Homie - When I Was a Kid
Jesus Fuentes - Va de Nuez
K-Prez - Prezidential Goons (Prod by Snowgoons)
Patagonist - Golden
Gianni Brezzo - Flower Rain
Farhot - Check
Balaphonics - Incredible Energy Vibes feat Franz Von (K.O.G & the Zongo Brigade)
Arp Frique feat. Orlando Julius - Kamajo
Archie Shepp & Jason Moran - Sometimes I Feel Like a Motherless Child
Dub Machinist meets Gary Clunk - Dub Mahal
CRIMI - Mano d'Oro
Madlib - The Call
Izy - No Further Than You
Will Thompson - Goat James
Macka B - Hail Rasta 
Atomga - Which One Are You (Iaky Garca Afro Mix)
Sus Bully - Fast Food (prod. Abstract Soundz)
Nahawa Doumbia - Didadi
Badda General & Gold Up - The Message
Annicia Banks - Hush
Femi Kuti - As We Struggle Everyday
Bicep - Apricots
Yakuza - Tuning
J Dilla - Think Twice (DJ Muro KG mix)
Hoodna Orchestra - Yasalefnew Zemen
Aricia Mess - Noite de Temporal
Exodus to Infinity - The Body, the Drive, and the Dreamer 
Ramiro Pinheiro - Tutu
Dutch Falconi - Magic Circle
The Polyversal Souls - Starlet Road Filling Station Romance
Al'Tarba x Degiheugi - La Plage
Safari Sound Band - Jambo Jambo (PetPets' TAPES)
Gregory Isaacs ft. Manudigital & Rastar All Stars - The Soul of Ethiopia
Neal Francis - How Have I Lived
Cut Beetleez - Who Is This
Hiroshi Sato - Bad Junky Blues
Pinky Chicks - Tosetsu Donpan Bushi
The Invisible Session - Entoto
The Invisible Session - Journey To The East
Kady Diarra - Sou
Max et Henri - Mizik a ka kafe
Orlando Riva Sound - Body To Body Boogie (Late Nite Tuff Guy Edit)
The Winston Brothers - Winston Theme
Markus & Shahzad - Bulla (Sumac Dub remix)
Be Kind - Cowbell
Bells & Robes & KeepItSwain - Thinkin' Bout You
Randy Kerber & Jowee Omicil - Grenadie
Anthony Joseph feat. Ella Andall - Milligan (The Ocean)
Freddie Joachim - Water and Sand
Paloma San Basilio - Contigo
Mayer Hawthorne - Over
BADBADNOTGOOD feat. Samuel T. Herring - Time Moves Slow
Omar Khorshid - Rakset El Fadaa (1974) Edit
Tiawa - Life Is Not A Crime
They Must Be Crazy - Expensive Water (Mati Yakataika)
The Words of Wisdom and Truth Review - What You Do To Me
The Moon Whistlers - Hues In The Dome
SunPalace - Rude Movements (Moodymann Remix)
Souls Extolled - Seraphic War
Sons of the Sun - Underwater Dreaming
Skinshape - Arrogance Is The Death Of Men
Skinshape - Behind The Sun
Prace - Lafu Mulana feat. Amazigh Blues
Ojibo Afrobeat - Dodgy Fella
Nikitch & Kuna Maze - 46 Rue Du Fort (Sivey Remix)
Nikhil Beats Ft. Ayeisha Raquel - Faith (Remix)
Menahan Street Band - Midnight Morning
Malvyna - Nuestra Fuerza
Koreyography - Hold On 
Kilabo - Yugen
IFA - Manifesta
Fokus - Ion B
Elefantay - Wonderful Life
Blackrock - Yeah Yeah
Menagerie - Hope Ft. Lance Ferguson
Arnan Raz - 7 Days
Blak-Ram - Cruise Control ft. El Da Sensei & Sadat X
Guy Metter - 5am in the Riad
Breadcouch x Dajamah - Jazz Cabbage & Battery Acid
Man Of Met -  Groundhog Day
Rant Wolfman - Jack
Greg Foat - Nightshade (Echo Flute & Bowed Bass)
Sly5thAve - More Or Less feat. Marlon Craft (NYC Edit)
Ian Simmonds feat. The Ekonda Women - King (Number Remix)
Bantunani - Another Place
Stella Chiweshe - Chachimurenga
Robohands - Stay Free
MAZEPPA - Arms 
Dennis van Aarssen - Can't Leave Her Alone
Hemai - Love Dancer (Radio Edit)
Jean Frais & Julia Karr - Trust Issues
Bachot Muna - Fire Lady Dance, Na bwe ne
The Wildermen - Peaches & Brandy
Soulpax - Without Reason
Maryna Aksenov - A Great Day to Be Busy
Agustín Pardo - William Pequeno
 

Quoi ? t'es encore là ? Wow perséverant ! Envoi nous un mail à contact@radiokrimi.com avec le mot de passe Jazzy-Tartiflette pour gagner un abonnement d'un an à la radio gratos et reçois 10 morceaux légalement dans ta boite mail chaque MOIS !