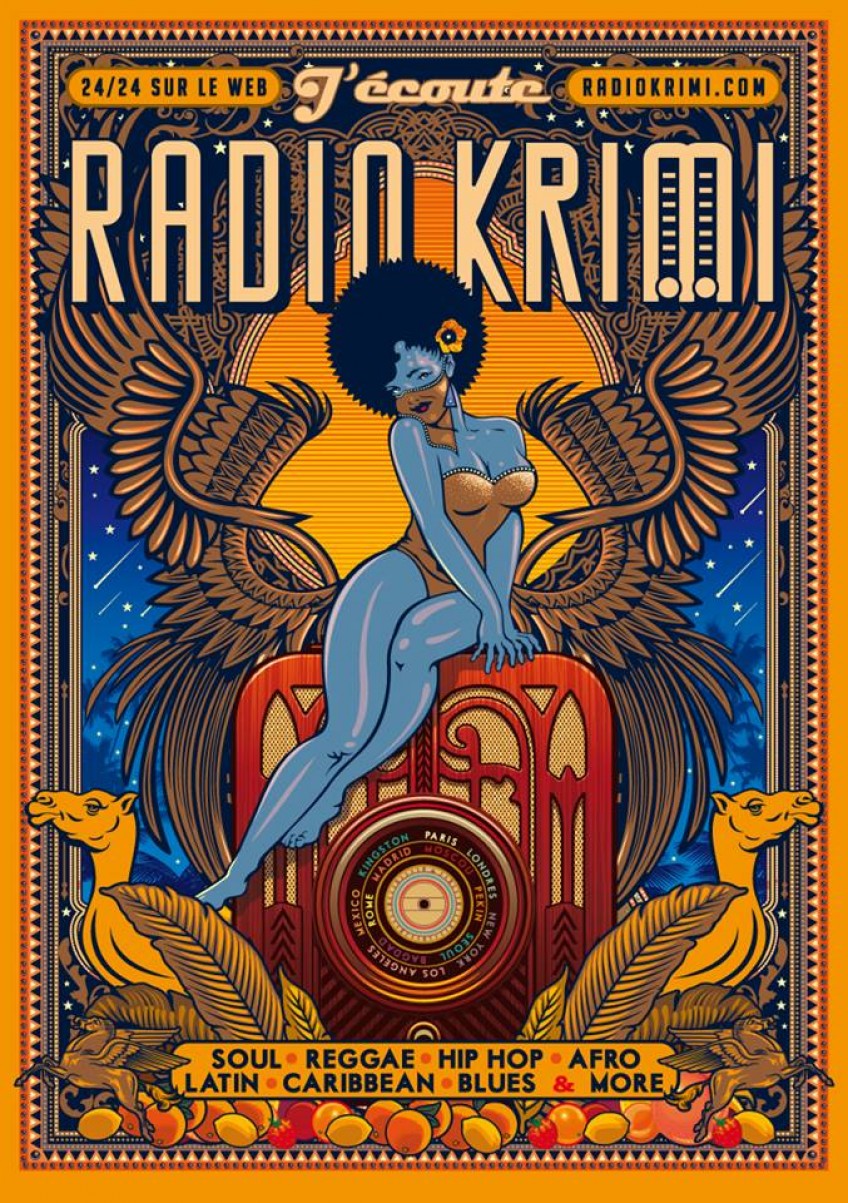 Playlist of the week (20/10/2017).
On est Dredi et comme chaque Dredi c'est le jour de la rentrée des artistes dans la programmation de la radio.
It's Friday and like every Friday, it's the day of the new music addition in our radio program.
> 20/10/2017.
Sean Price "Church Bells" feat. Junior Reid
Los Charly's Orchestra "History" John Morales Re-worked + "Sunshine" Ft. Andre Espeut John Morales Re-worked
Ajate "Taiwasho" + "Kobockle"
Ezra Collective "Juan Pablo" 
Dreadsquad & Nico Royale "Tear Down The Wall"
Dédé St. Prix "Pa Gadé Pat Milé"
Cut Chemist "Work My Mind" Ft. Chali 2NA & Hymnal
Cyril Cyril "Sayyara"
Barney McAll "Painless" Ft. Fred Wesley
Chill Bump "F*****t / Quarantine" 
AndyFellaz "Laughing"
Mauskovic Dance Band "It's All Mauskovic"
Philippe Cohen Solal Ft. Horace Andy "Aquarius / Let The Sunshine"
Xavier do Sax "Mistura de Carimbo com Coranda" Spaniol Remix 
Asha Bhosle & Chorus "Udi Baba" Sibu & Joe Nagall Edit
Ait Meslayene "El Fen" Sibu & Joe Nagall Edit
* Mr. Bongo Record Club V2 Session :
Guy Cevas "Ebony Game"
Kiru Stars (Julius Kang'ethe) "Family Planning"
Effi Duke & The Love Family "The Time Is Come"
Elias Rahbani & His Orchestra "Liza... Liza"
Beaters "Harari"
* Diron Animal session :
Don't Stop
Oxala Kuanboté
Love Family
Ghetto Ghetto
* The Dogon Lights session:
Ride It
Stone Cold Pistol
Seyewail 
Adama
Aneybara
Nautilus "Root Down Ft. Fleur Earth
Five Steez "Night Streets" 
Andy Taylor "Broken Flute" + "Kitschy Jungle"
* Buena Onda Reggae Club session:
Quarta Cinzenta 
Ska Cigano
Thank You Sayonara
* Shaolin Temple Defenders session:
Keep It Yourself
Starting All Over
Rule Yourself
 
* Dr. Quandary session:
"Into the Dirt" feat. Elder Orange & Has-Lo 
"Can't Go On Without You" feat. Astrid Engberg
"The Boy Who Went to War" feat. PremRock& ElderOrange
Hamid El Shaeri "Hely Meli" (Turbo Boom-Boom Edit)
Cynthia Montano "Puro Pacifico"
* Slaine Vs. Termanology session: 
"Anti Hero" Ft. Bun B & Everlast  
"Some Other Shit" ft. Madchild.
"Life Of A Dope Addict"
"Snakes" ft. Sick Jacken & Jared Evan
* Ghetto Kumbé session
"Makru" 
"Eso No Me Fall" 
"Dagbani Dance"
Supersoul "Keine Liebe Mehr" 
Marron "10 Anos"
Poirier "Sowia" Ft. Samito
Lalomie Washburn "Freaky Strangeness" Scrimshire Edit 
Button Down Brass "Superstition" Scrimshire Edit
Crowd Company "Can't Get Enough" + "Saw You Yesterday"