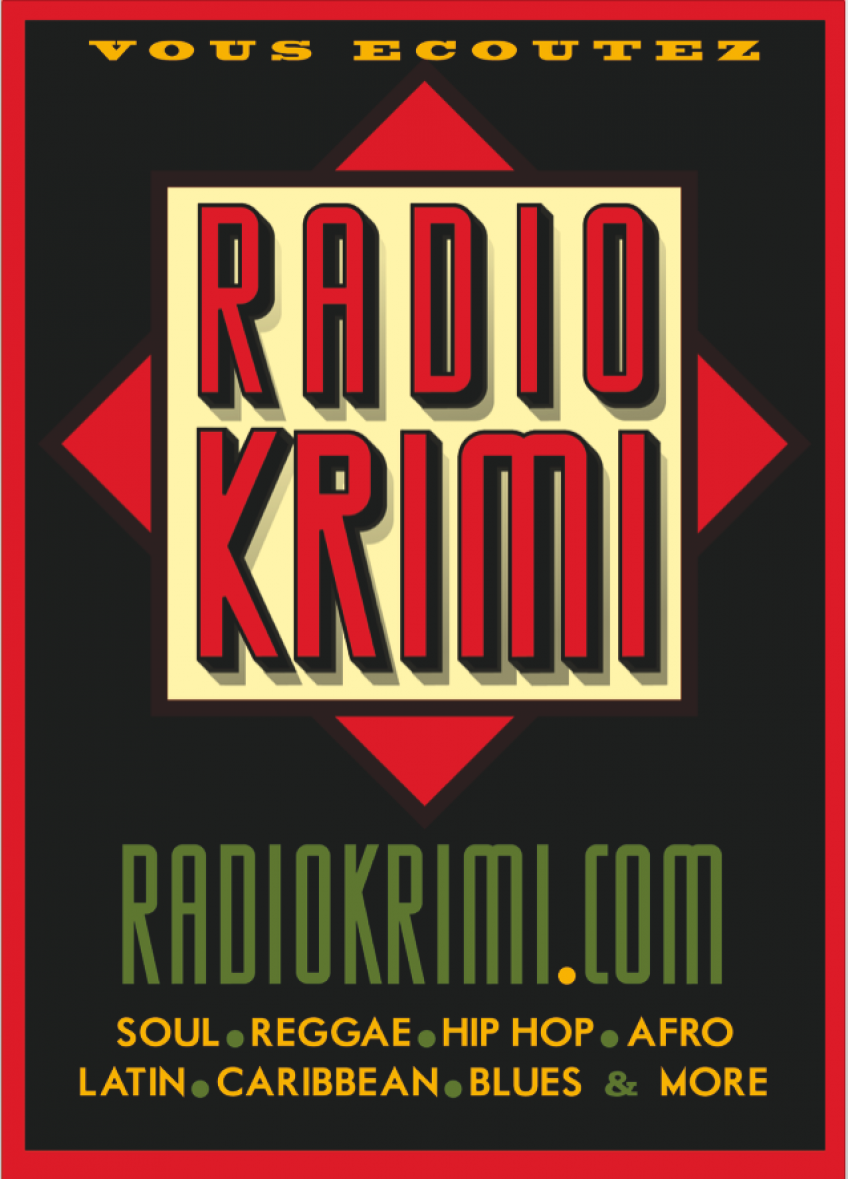 Playlist of the Week - 10/11/17
On est Dredi et comme chaque Dredi c'est le jour de la rentrée des artistes dans la programmation de la radio.
It's Friday and like every Friday, it's the day of the new music addition in our radio program.
Playlist of the Week - 10/11/17
Marina P & The Radiators "Too Many Boys"
Capleton "Hidden Secrets"
Sampa The Great "Bye River" + "Intro"
Courtney Pine "Darker Than The Blue"
Nai Palm "Atari"
Dreadsquad feat. Tenor Youthman - Ruff Life

Black Flower "Abeba Zeybekiko"

Farrapo & JazzDog ft. Cico - "Swingy Mama" + "69 times and then one more"

JazzProfilactika "Calle De Cubo"
Meta Meta "Toque Certeiro"

Orlando Julius "Ashiko"

Oumou Sangare "Fadjamou Mogoya"

Paper Tiger "Voodoo"

Sly5thAve "Shiznit" Ft. Jesse Fischer
Blu & Exile session:
Stress Off The Chest
Party Or Two
Constellations
Another Day
Daouda "La femme de mon patron"

Rapsody "Power (ft. Kendrick Lamar & Lance Skiiwalker)" + "Laila's Wisdom"

Frenic "All in Perspective"

Tricia Evy "Lanmou A"
Andy Cooper ft. BlabberMouf "Here Comes Another One" + "The Perfect Definition" 

Little Axe "London Blues"

Ranky Tanky "Ranky Tanky"

John Turrell "Won't Get Fooled Again (Basement Freaks Remix)"

Backbeat Underground - She Don't Love Me (Like I Do) feat. Aaron Abernathy
ReUp session:
Waliyaan "Yiriba"
Busy Twist "Friday Night
Sonido Gallo Negro "Bocanegra"
Barda "Nucleo"
Gato Preto "Dia-D"
Bitori "Nha Bibinha" + "Cabalo"
Calypso Rose "Calypso Queen"

Bareto "La Pantalla"

Narf Timbila Muzimba "two boys from zavala"

El Remolon "Atras"

Mario Bondi 'Stay With Me'
Delgres "Mo jodi"

Dudu Tassa "dhub utfatar" + "akhadhuhu mini urah"

Jupiter Okwess "Bengai yo"

New-York Gypsy All-Stars "Balkan bollywood"

Frank Nitty "No Fame" Ft. Illa J
Kabanjak session:
All I Need
Sister Sinister Feat. Baridi Baridi
Save Me
Bring Back The Love (feat. Shakka Black)
Jukebox Mambo Vol. 3 session :
Monogram Caribbean Orchestra" "Calypso Cha Cha For Spooks"
Roy Gaines "Alabama Sue"
Camille Howard "Hurry Back Baby"
Percy Mayfield "Loose Lips" 
La Misa Negra session:
Me Voy Pa Porce
Pistola
El Agua Ya Se Acabo?
Tambo Tambo
Ikebe Shakedown session :
Five for Five
Supermoon
Brushfire
Khaled Kurbeh & Raman Khalaf Ensemble "Shamal"
Amp Fiddler "I'm Feeling You" + "Return Of The Ghetto Fly (feat. J Dilla, T3 & Neco Redd)"
Funkadelic "Music 4 My Mother" (Underground Resistance Mix) + "Cosmic Slop" Moodyman Mix
Snoop Dogg "Good Foot"
Bootsy Collins "Pusherman" (feat. Dru Down, BlvckSeeds & Mr. Talkbox) 
Talib Kweli "Traveling Light" Ft. Anderson .Paak
L'Orange "Blame The Author" 
Nico Gomez - Baila Chibiquiban (Mr Boom Edit)
Mambo Zombies "Santa's Too Phat to Fly"
Jeymes Samuel & Canibus "Who Write the Songs"
Crack Of Dawn "Crack of Dawn" + "Keep The Faith" (Reissue)
Dubmatix "It's A Clash Ft. Horace Andy 
Original Sound of Burkina Faso :
Abdoulaye Cisse "Aw Ye Douba Ke" 
Amadou Balaké "Whisky et Coca-Cola" + "Super Bar Konon Mousso"
Youssouf Diarra "Djanfa Magni"
Verb T & Pitch 92 "Sugar" + "Lie Low"
Torpedo Boyz "Are You Talking To Me"
Paamath "Tillie"
Keor Meteor "Badman" + "Heartbreaker"
Alex Puddu session:
Don't Stop Moving
Cobra
Ocean Drive