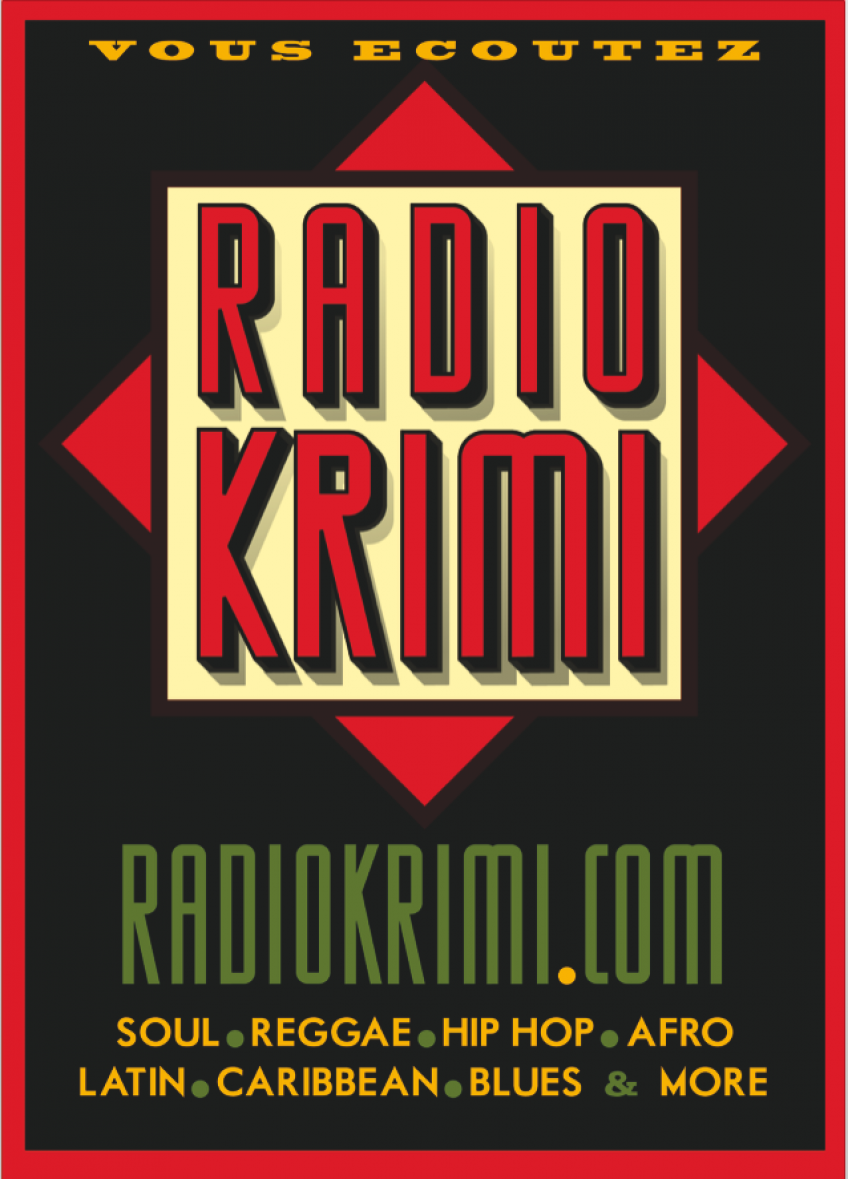 Playlist of the Week - 17/11/2017
On est Dredi et comme chaque Dredi c'est le jour de la rentrée des artistes dans la programmation de la radio.
It's Friday and like every Friday, it's the day of the new music addition in our radio program.
Playlist of the Week - 17/11/2017
AfriCali "The Struggle" + "Daughters of the Sun"
Jalifa "Why Worry" + "Ini Dread" Ft. Suns of Dub
Gerardo Frisina "Tin Tin Deo"
US3 "Tukka Yoot's (Sax All Day) CMan Edit
Mr.eNeX Ft. Aris San "Boom Pam"
Zackarose "Hard Time Blues" + "Breathe in!"
Derlee "Every Time She Smiles"
Chavo "Don't Wake The Dead"
Kaligola Disco Bazar "Gone (Mondo Cane Dub Rework)"
Dub-Stuy / Dj Madd "Your Sound = Babylon Sound"
Wilson Pickett "Funky Situation" (Charlie Beale Regrooved)
Childish Gambino - Redbone (Nick Bike Edit)
The Lion Ranger - Night Market
Leeroy "Beasts of No Nation" With Seun Kuti
Leeroy "OBE" W/ Ire Allen
Lego Boy "Moments with you"
Marcel Andrie "Lord Knows"
Josh One "Deal With It" (feat. Uncle Imani & Ta'Raach)
Bruse Wane "Empire State"
3MA (Ballaké Sissoko, Driss el Maloumi, Rajery) "Anarouz"
Imarhan "Azzaman" 
The Lox "Break It Down"
Papa Style & Admiral Tibett "False Promises"
Funky DL "Soho Incognito" + "The Glimmer of Nightfall"
The Red Stripe Twins "Resonant Evil" 
Leah Rosier "No Puppets"
Robinson & the Lazy Hill Band "Duppy Babylon"
Keziah Jones "Golden Brown" + "Trouble Sleep Yanga Wake AM"
Mura Musa "NOTHING ELSE!" feat. Jamie Lidell + "Messy Love"
Statik Selektah "Shakem Up" (feat. B-Real of Cypress Hill & Everlast)
Statik Selektah "Put Jewels On It" (feat. Run The Jewels)
NiLLa session:
Discovery
H.I.R
Trustoleum
Vulfpeck "Business Casual" Ft. Coco O. + "Vulf Pack"
Ephemerals "In & Out" Titeknots Remixes
Andre Espeut Quintet "The Message"
Ali Farka Toure "Ai Bine (Mula Edit)
MR. Lif & Brass Menazeri "Rebirth" + "Crypt of Lost Styles"
Hot 8 Brass Band "On the Spot"
Foresta & Royal Blu "On The Side"
Gizelle Smith "Sweet Memories" + "S.T.A.Y" Ft. Eric Boss
Ronny Jordan - The Jackal (Pied Piper Regrooved Acidic Jazzatastic Mix)
Onom Agemo The Disco Jumpers ft Ahmed Ag Kaedy - Onin Okalan + "Aljahalat"
Noya Rao "Golden Claw"
Spy From Cairo session:
Sahir
Prophecy in motion
Universal
When Giants ruled the earth
Shawn Lee session:
Orion
Lexina Walks in
JT Space Cumbia
Dirk's Jerk
S-Tone Inc. session:
Sands of Time
Luz Da Joaca
Superbacana
Zona Norte
Zuzu
TootArd session:
Bayat Blues
Circles
Laissez Passer
Oya Marhaba