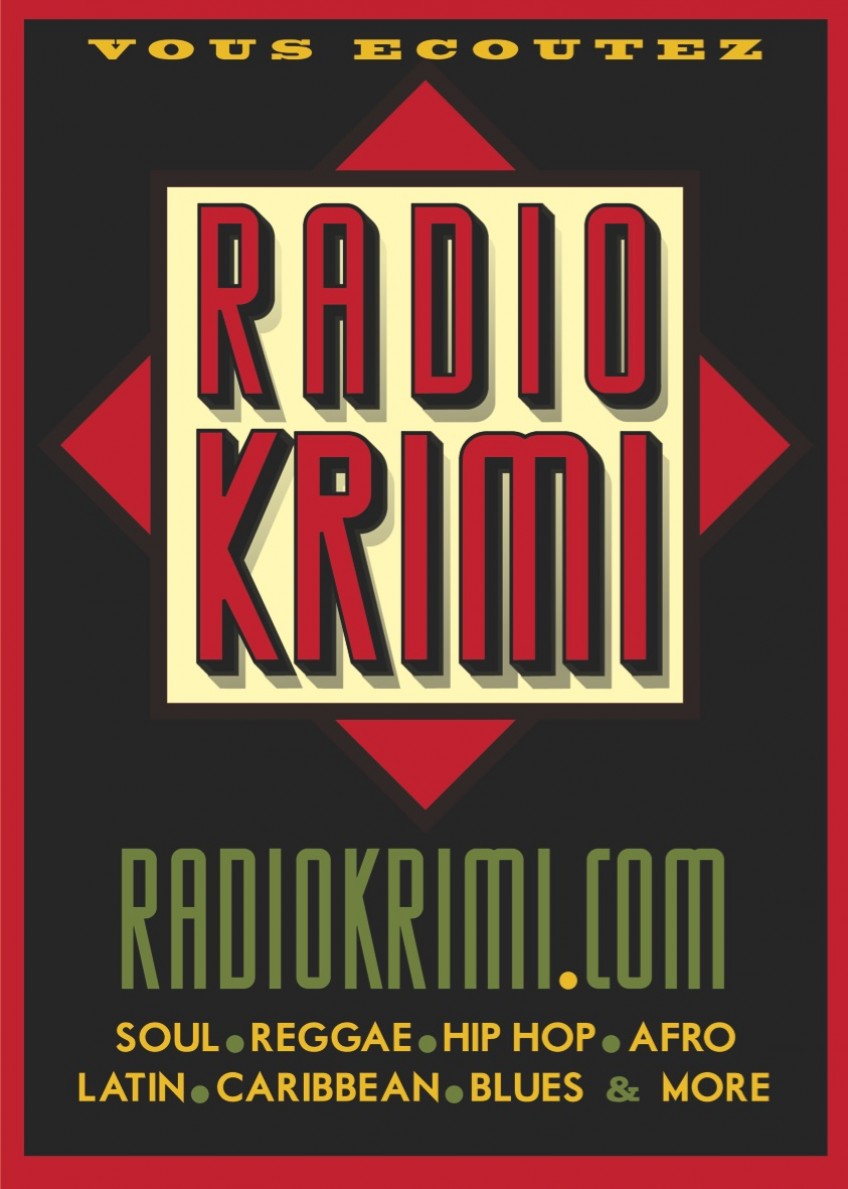 Playlist of the Week - 24/11/2017
On est Dredi et comme chaque Dredi c'est le jour de la rentrée des artistes dans la programmation de la radio.
It's Friday and like every Friday, it's the day of the new music addition in our radio program.
Playlist of the Week - 24/11/2017
Illspokinn "The New JC"
Zion Train "No ID" Numa Crew Remix
Wrongtom meets Ragga Twins "Foll"
Rukus Ft. Ward 21 "Champion" Dubmatix Remix
Quantic & Nidia Gongora "E Ye Ye" 
Killah Priest "Moon Crickets" Ft. Ghostface Killah, Cappadonna & Moon Crickets
Killah Priest "Disco Airlines" Ft. Ghostface Killah
Med, Blu & Madlib "The Turn Up" Ft. Oh No
Shabaka & The Ancestors Ft. Shabaka Hutchings "The Observer"
Crowd Company "Get In The Groove" + "Fever"
Gili Yalo "Africa" Ft. Keren Dun
Gili Yalo "City Life"
#ReUp Session :
Loreena McKennith "Marco Polo"
Los Guaracheros de Oriente "El TIra Y Jala"
BIG L "Ebonics"
Norma Jean Wright "Saturday" Dimitri from Paris Remix
Tarante Groove Machine Ft. Yanivi "Turkish Movie"
Bachar Mar "Khalifé" - Ya Nas (Labelle Remix)
Hammond Classics & Mister Kentro "Afyon"
Erykah Badu "Call You Back" Afterclapp Remix
Anthony B "Negus"
Emancipator "Baralku"
Neryba "A Beleza Dorme"
Renegade of Jazz "Moyo Zaidi" Ft. Hugo Kant - Bosq Remix
Cotonete Vs Dimitri From Paris - Paribbean Disco (Club Mix) 
Cotonete Vs Dimitri From Paris - Le Hustle Parisian (Club Mix)
Waxidermist "My Ill Disease" (Feat. Mattic)
Nick Cave & The Bad Seeds - Red Right Hand (RocknRolla Soundsystem Edit)