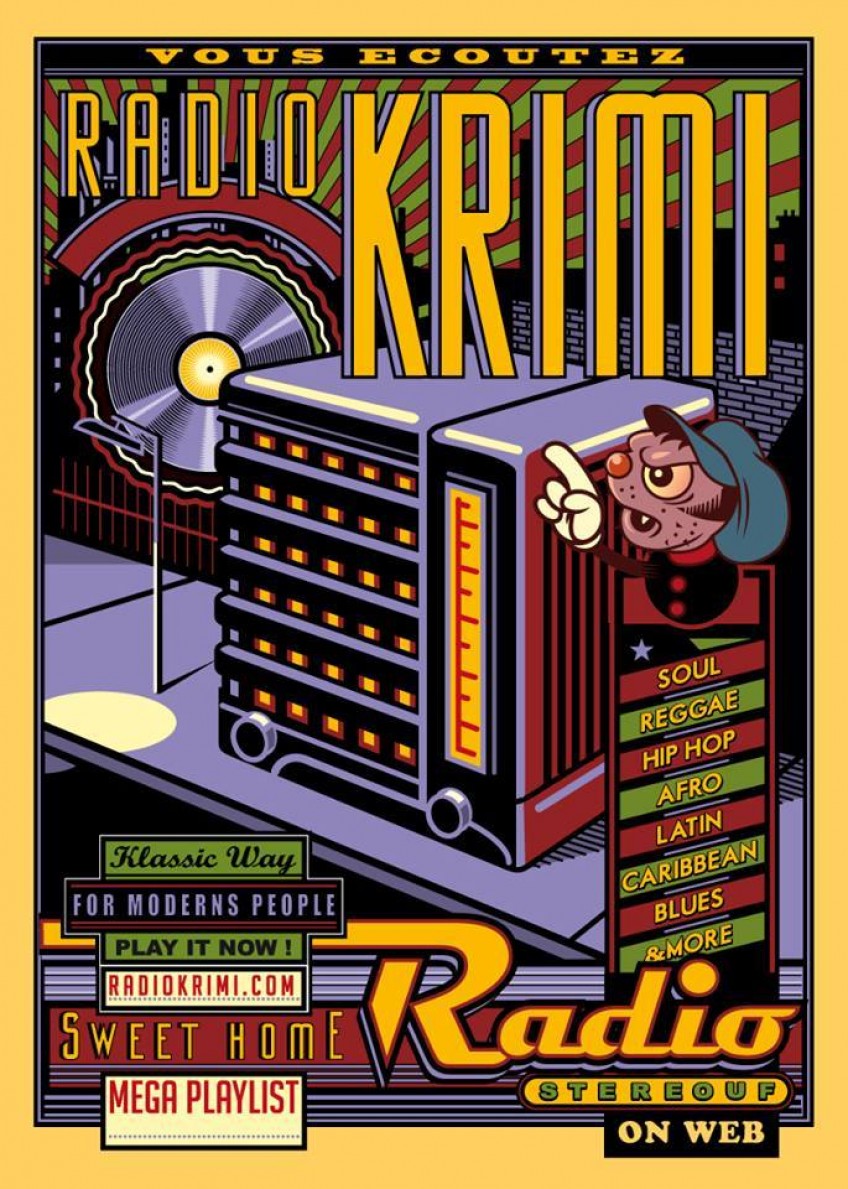 Playlist of the Week - 12/01/18
On est Dredi et comme chaque Dredi c'est le jour de la rentrée des artistes dans la programmation de la radio. It's Friday and like every Friday, it's the day of the new music addition in our radio program.
Sly5thAve session :
Who Am I Ft. Paul Wilson
Forgot About Dre
California Love Ft. Cory Henry
Stil D.R.E
Nuthin But A G' Thang
Dragao "Dub Agua" + "Cumbia Lobina Ft. Nidia Gongora" 
Herbaliser "Seize The Day"
Sly & Robbie meets Dubmatix "Burru Starday"
Bazza Ranks "Memories"
King Kong "Gwaan"
Starchild & The New Romantic "Hangin On"
Galissa Liebeskind 4tet "Le Voyageur"
Soulico "Desertet"
Mr. Bird "Dance Away" Ft. Chief Commander Yaaba
Tikki Masala - Dabke (Tikki Masala & Gowax remix)
Buttering Trio - The Runner (Suff Daddy Remix)
Menace Live "My Persona" Dubmatix Remix
Mamaletta + Kill Emil - Acknowledge The Power
Andy Cooper session :
The Perfect Definition
Do The AndyPuppet
Here Comes Another One ft. BlabberMouf
Anything Goes
Menagerie "Evolution" ft. Fallon Williams
Five Alarm Funk "Widowmarker" + "Gods (May the Funk Be with You)"
LTF "Spiral"
Magic In Threes - Finnish Funk
Calibro 35 "SuperStudio"
Penya "Iyesa"
Daytoner "I Get By"
Disco Deviance "Le Pantalon Edit"
Chip Wickham "The Beatnick" + "Rebel n.23"
Joseph Cotton "On Tour"
Don Camilo "Poison"