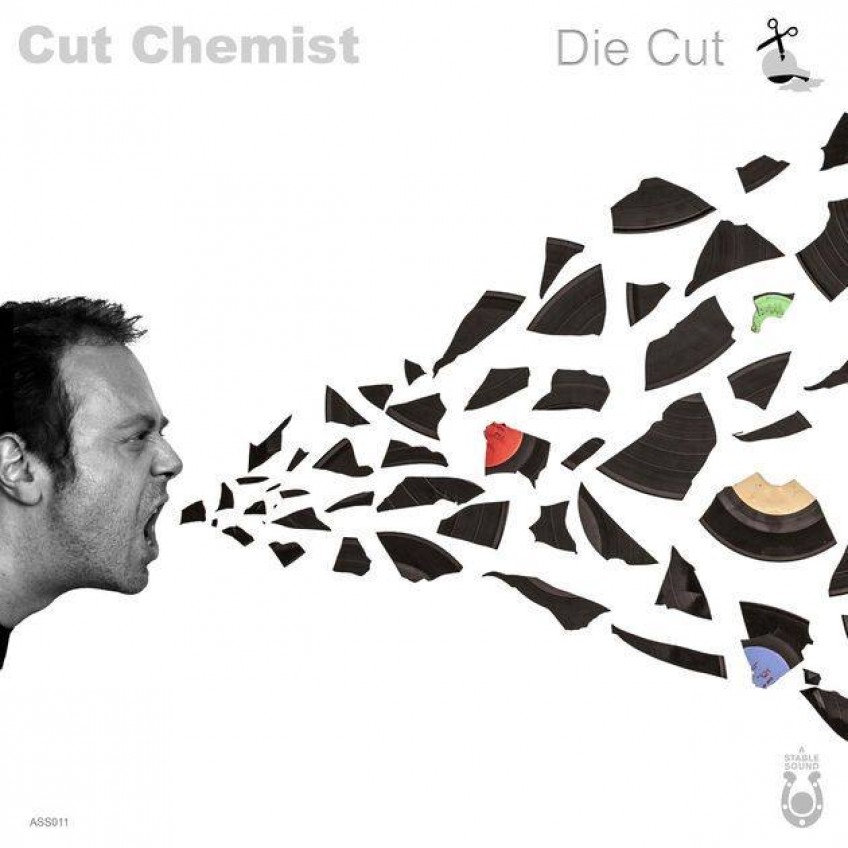 5 Pointz About... Cut Chemist
Après notre interview de DJ Nu-Mark, cette fois c'est Cut Chemist qu'on vous sert sur un plateau ! Compère de Nu-Mark donc au sein de Jurassic 5, il nous parle de son nouvel album. Rencontre :
1. A quoi pouvons nous, nous attendre concernant ton prochain album "Die Cut"?
"Die Cut" que j'aime aussi appeler "songwriter hip hop". Cela m'implique davantage en tant qu'arrangeur et auteur de cmorceaux avec des musiciens en direct et en y incorporant des samples. C'est la mort d'un style pour lequel je suis connu basé sur un sample, Cut N'Past, turntablism et la naissance d'un nouveau où je joue des instruments vivants dans certains cas et en exécutant des voix de fond aussi.
2. Deantoni Parks de Mars Volta, Chali 2NA, Biz Markie, Edan et Mr. Lif, l'actrice Erika Christensen, tune-yards, Dexter Story ... La liste des invités est impressionnante et éclectique !
Deantoni est sur environ 7 tracks je crois. Il est vraiment le meilleur batteur que j'ai jamais entendu. Chali 2na c'est toujours un plaisir de travailler avec lui et c'est la famille bien sûr, donc je suis ravi de l'avoir sur ce premier single. Edan et Lif ont fait une telle impression sur le premier album que j'ai pensé que ce serait bien de faire une suite au morceau "Storm" d'Audiences Listening. Erika est une amie et je lui ai demandé de faire quelques choeurs pour une chanson et ça s'est très bien passé. Merrill et Nate de Tune Yards ont laissé tomber quelques ukelele et une basse sur quelques tracks. Vous pouvez reconnaitre la signature de Merrills sur le remix de Work My Mind intitulé Re-Work My Mind, disponible dès maintenant. Dexter Story joue de la batterie sur une chanson et de la basse sur une autre.
3. 1er album en 12 ans ... ça t'as laissé un peu de temps pour affiner celui-ci!
Ouais j'étais occupé à construire un label et à m'autogérer, me réunir avec J5 etc... pendant ce temps. J'avais mis quelques projets sur le label. Le plus notable a été l'album muse de Die Cut appelé Cut Chemist Presents Funk Off mettant en avant Vox Populi et Pacific 231. Ils sont un duo indus français du début du milieu des années 80. Cette musique a été le modèle pour environ 5 morceaux sur Die Cut. Je suis tombé amoureux de leur son il y a environ 10 ans.
4. Qu'as tu écouté dernièrement et qui t'as mis une claque ?
J'aime tous les trucs de Traps. Surtout les instrumentaux. On ressent les rythmes hip hop mis à jour de 1986. Je viens de faire un mix pour Diplo & Friends de toute ma musique contemporaine préférée.
5. Aurons-nous l'occasion de te voir bientôt en Europe?
Je l'espère bien. Je viens d'avoir un nouvel agent pour cette région, alors j'espère venir vous voir bientôt !
English :
1. What can we expect from your next album "Die Cut »?
Die Cut is something I like to call "song writer hip hop". It involves me more as an arranger and song writer with live musicians as well as incorporating samples around it. It's the death of one style that I'm known for being sample based, cut n paste, turntablism and the birth of a new one where I'm playing live instruments in some cases and performing background vocals as well.
2. Deantoni Parks from Mars Volta, Chali 2NA, Biz Markie, Edan & Mr. Lif, the actress Erika Christensen, tune-yards, Dexter Story… Impressive and eclectic guests !  
Deantoni is on about 7 songs I think. He is truly the best drummer I've ever heard. Chali 2na is always a pleasure to work with and he's family of course so I'm excited to have him on the first single. Edan and Lif made such an impression on the first album that I thought it would be nice to do a sequel to the Audiences Listening track "Storm". Erika is a friend and I asked her to do some background vocals for a song and it came out very nice. Merrill and Nate from Tune Yards dropped some ukelele and upright bass on a couple songs. You can also hear Merrills signature vocals on the remix of Work My Mind entitled Re Work My Mind which is available now. Dexter Story plays drums on one song and bass on another.
3. 1st album in 12 years ... it left you a little time to refine this one ! 
Yeah I was busy building a label and self managing, doing J5 reunions etc during that time. I had put out a few projects on the label. The most notable was the muse album to Die Cut called Cut Chemist Presents Funk Off featuring Vox Populi and Pacific 231. They are a french industrial duo from the early to mid 80s. This music is the template for about 5 songs on Die Cut. I fell in love with their sound about 10 years ago.
4. What did you hear recently that you really liked? 
I like all the trap stuff. Especially the instrumentals. It feels like updated hip hop beats from 1986 to me. I just did a mix for Diplo and Friends of all my favorite contemporary music.
5. Will we have the opportunity to see you perform in Europe soon? 
I sure hope so. I just got a new booking agent for that region so here's hoping I'll see everyone out there soon.